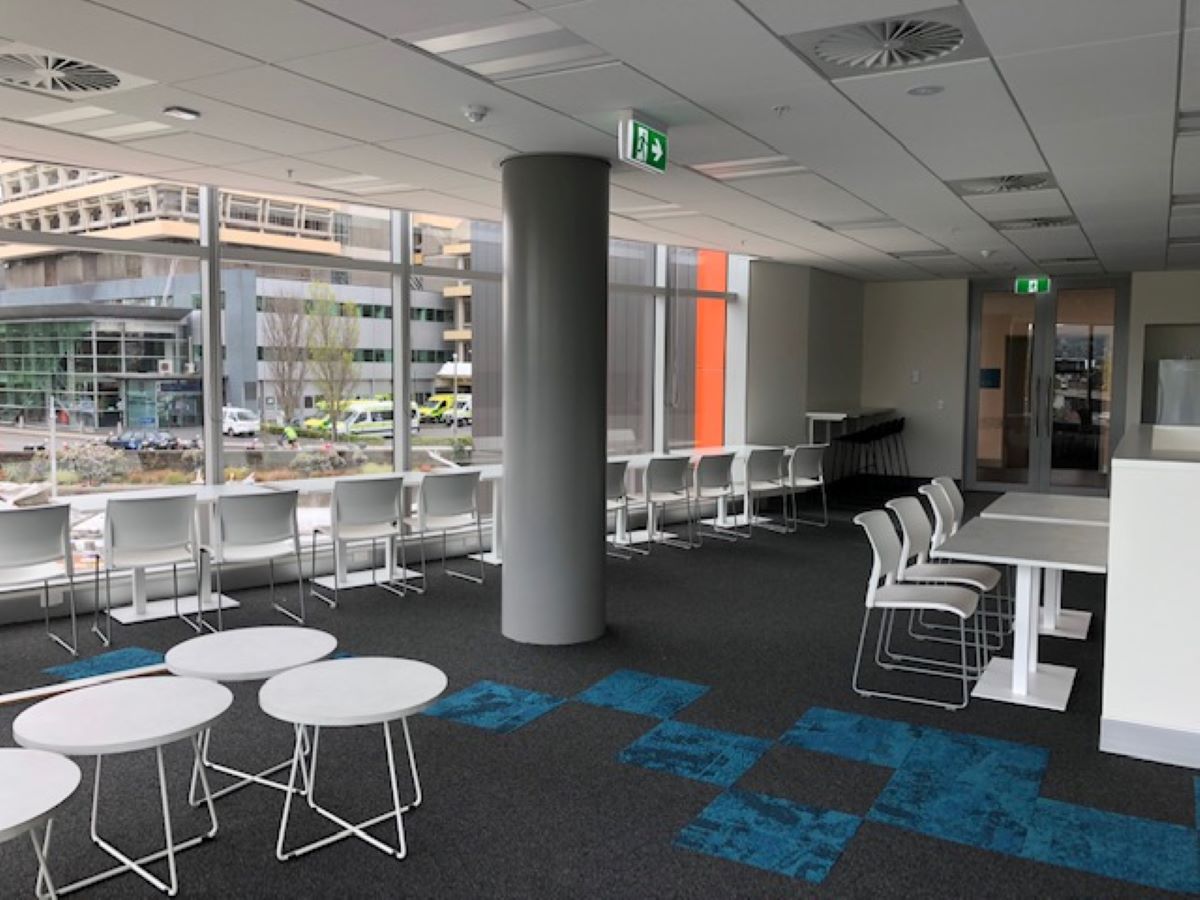 PROJECT OVERVIEW
Out of the three projects BFG were awarded, the Outpatients building was the first off the rank, followed then by the new Acute Services Hospital in Christchurch with Greymouth Hospital.
With its distinctive orange window framing, Christchurch Outpatients provides a striking entrance at the gateway to the Health Precinct.
BFG worked closely with Ministry of Health project mangers and CDHB to provide furniture layouts for all the open plan office areas, spanning 10,500 square metres, the building houses 300 staff and will provide on average 800 appointments per day.
Contract was awarded through a nationwide tender, successful due to the quality of our proposal, experience in the Healthcare sector and our ability to provide the total package.
FEATURES
Architect:
Project Manager: Ministry of Health
Workstations: Apex Fixed Height
Storage: Metal mobiles, Tambours, Strata Cabinets, lockers
Seating: Davenports, 24/7 Chairs, Sterling, Verve, Kyos Think Chairs, Time In Stools
Tables: Dane Trestle , Flip tables, Criss Cross Coffee tables, Custom Solid wood tables, HPL café tables